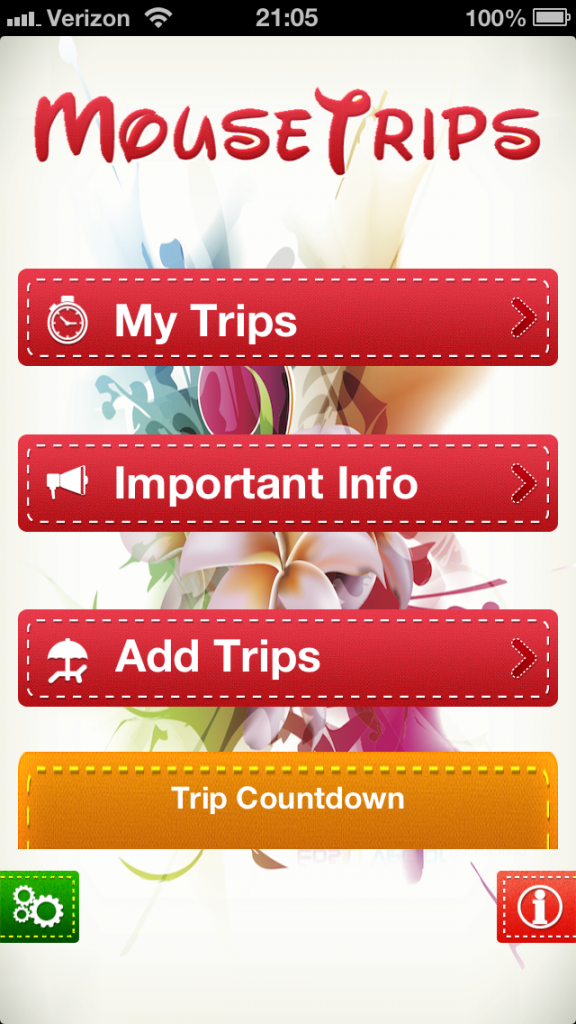 When we are planning for our vacations at home, we like to have a binder with paper spreadsheets of our dining reservations and lots of pages of tips. We use planning books and websites to do our planning, but you know, it is hard to lug around all of that material at the parks.
To make things simpler, I use an app to keep all of my reservation numbers in, but my old standby app hasn't been updated since 2009. It doesn't work right anymore.
One of the reasons I love this app is that I can plan more than one vacation at a time, and it is set up for most Disney Destinations. Want to plan a Disney Cruise and a trip to Walt Disney World back-to-back on the same app? You can do it with this one! The other cool thing is that most things are in a drop down menu. It is quick and easy to set up!
In addition to keeping track of all the reservation information (hotel, dining, air), it also serves as a vacation countdown. The number of days left are displayed on the button.
The MouseTrips app is available for iPhone, iPod, and somewhat for iPad and is listed for $2.99. I felt the price was worth it, and have been happy with the app. And don't forget, if you are interested in a quote for your next Disney vacation, ask for one here. Happy Planning!