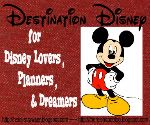 Today, we are on the letter "H" with Heidi's Destination Disney meme.  Since it appears that the oppressive heat of August is still upon us, I thought that a good "H" would be holidays.  The Christmas holiday is my favorite time of the year.  Because of different things that have happened over the last couple of years to cause changes to our vacation plans, we have been fortunate to experience the early Christmas times at both Disneyland and Walt Disney World.
Here is one of the houses in Storybook Land Canal Boats.  It is amazing how all the little houses and villages are decorated for Christmas.
It's a Small World at Disneyland gets its holiday makeover every year, and it is a sight to behold.
It's a Small World is transformed with twinkling lights and holiday projections on its facade with "snow" falling at times.
Of course, we could stand for hours gazing at the icicles hanging from Sleeping Beauty's Castle, but let's hop across the country to Walt Disney World for some more Christmas holiday fun.
When we went to Mickey's Very Merry Christmas Party, we were treated to the gingerbread men marching during the parade.  We also enjoyed "Holiday Wishes", one of our favorite fireworks shows.
We took some time before tea at the Grand Floridian to see the gingerbread house.  The detail is just stunning!
We loved seeing the Osborne Spectacle of Lights.  That evening, we could have used a little heat from this fire, but alas, it was just for show.
DD11 thought that there was nothing better than looking up at the holiday lights on Cinderella's Castle (except maybe eating in the castle).
Yes, we do love the Christmas holidays!