Disclosure: I received a Picture Keeper Connect free of charge for the purpose of this review. All opinions are mine.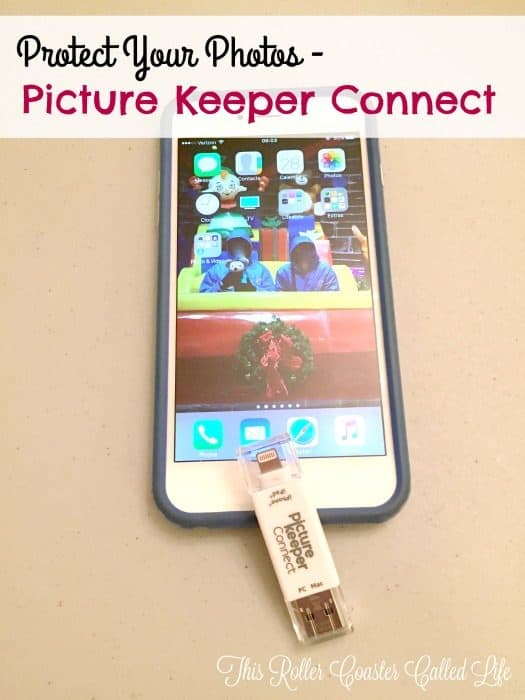 Protect Your Photos with Picture Keeper Connect
Let's see… Did you get a new iPhone or device for Christmas this year? Did you make a resolution to take more photos or maybe you want to travel more? I can answer "yes" to the travel resolution. Not that I will be traveling long distances, but I want to get out with the kids and do more "staycations" type of travel. Things within 2-4 hours…
In early December, the kids and I went to Washington D.C. We had such a great time dashing in and out of museums on the National Mall. Taking tours through the National Air and Space Museum and the U.S. Capitol Building. We only had a couple of days, but we saw as much as we could see despite the rain that was falling at times.
Before we left home, I had to find a way to keep my photos safe. I had already decided that I wasn't going to blog on the road, so I wanted a way that didn't include the laptop to safeguard my photos. You know, I wouldn't want to lose any photos, including even a glimpse of the Washington Monument (story on that in a future post).
I had used items from Picture Keeper before, so I thought I would look into what they had to offer for iPhones. I had seen that they were working on something, but I hadn't tried it out, yet. I went over to the Picture Keeper website and found that they had a small drive called the Picture Keeper Connect.
The Picture Keeper Connect comes in three storage sizes: 16 GB, 32 GB, and 64 GB. Being the type of person to constantly take photos on vacation, I decided I needed the 64 GB, and it's a good thing I went with the largest size!
After I received the Picture Keeper Connect, I headed over to the App Store to grab the Picture Keeper Connect app. This app is free and is needed for saving photos from the phone to the Connect.
I followed the instructions that came with the Picture Keeper Connect and got ready to back up the photos that were on my phone. The Picture Keeper Connect can backup your photos, videos, and contacts.
Once I backed up my photos on the device, I was able to see what was loaded on the Picture Keeper Connect. I like this feature!
I don't know that I would load my photos on the Picture Keeper Connect and then delete them from the phone because that defeats the purpose of having a backup. I wanted the Picture Keeper Connect to backup my photos in case my phone was lost or damage while touring around the city, and the Picture Keeper Connect definitely did that! When we got back to the room every night, I backed up my photos on the Picture Keeper Connect drive and stashed the drive in the corner of my suitcase. That way, it was separate from my phone and (hopefully) would stay safe. I really liked the security of having the backup!
Picture Keeper Connect is available for iOS and Android devices. You can find out more about pricing on the Picture Keeper website.