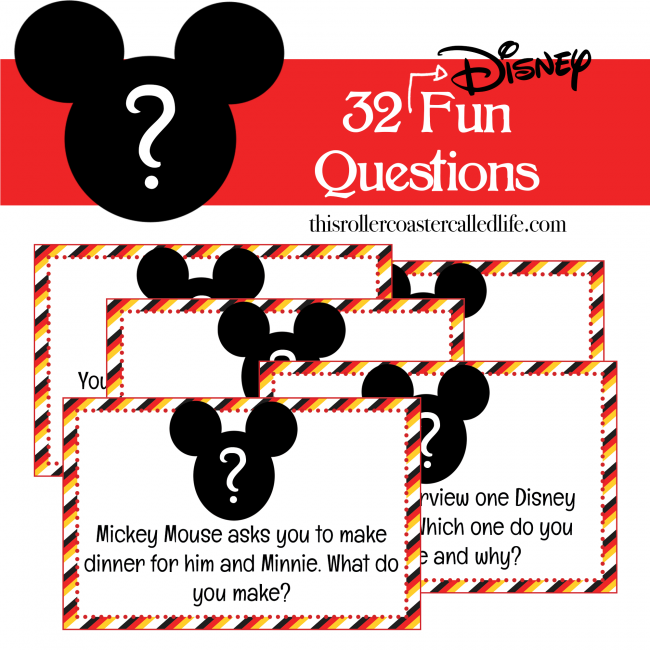 32 Fun Disney Questions
Who likes to talk about Disney? I know I do! So do my kids. Sometimes, we talk spontaneously about a Disney topic. Other times, it's nice to have a conversation starter, especially on trips. This pack of 32 fun Disney "What Would You Do?" style questions would be great as a family conversation starter on a road trip, or it would also make a great Fish Extender (FE) gift in a FE gift exchange.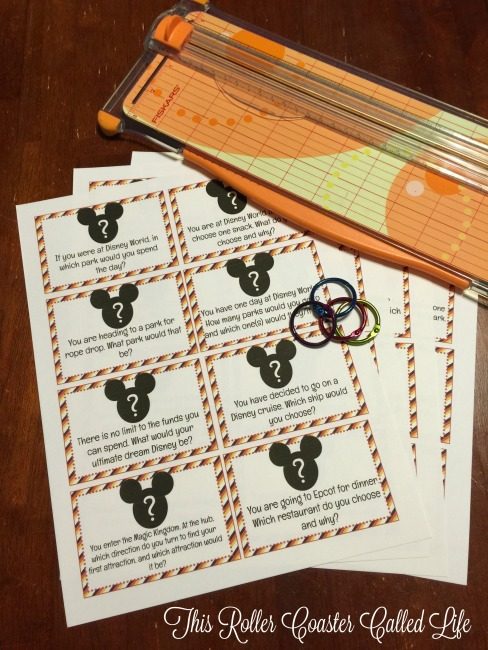 There are four sheets of eight questions each, and I printed them out when I started getting ready to make the questions a little more portable. If you are ready to print the file out, you can do so here. Besides the sheets, I used a laminator, cutting device or scissors, and rings.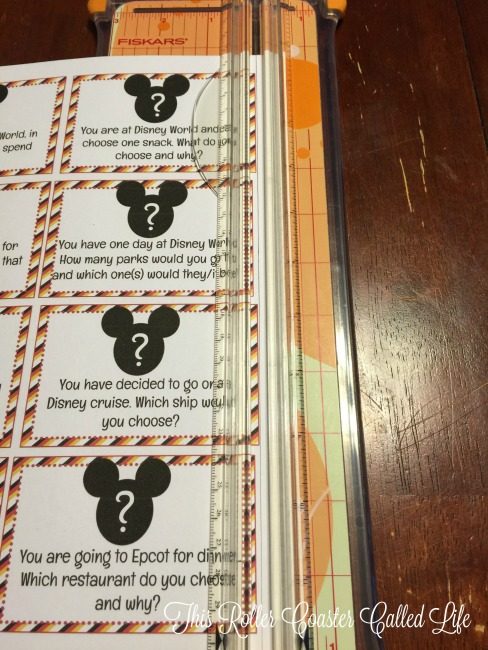 I started by cutting each question out to make an individual card. I suppose you could start with laminating the sheet before cutting it, but I prefer to laminate the individual cards.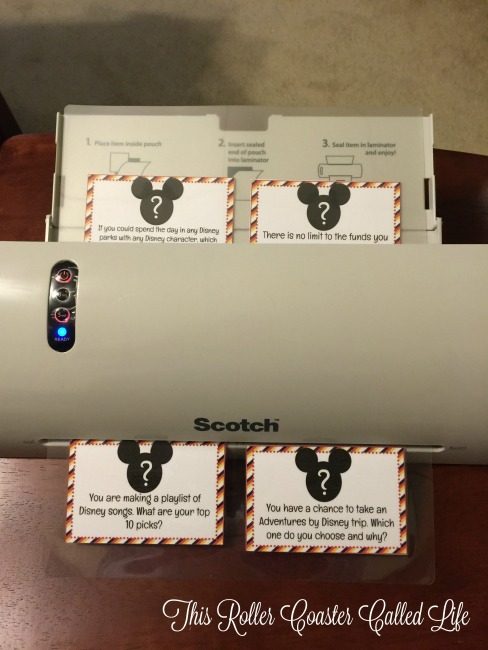 After cutting the cards, I loaded the cards into the laminating pouches and laminated away. I LOVE having a laminator!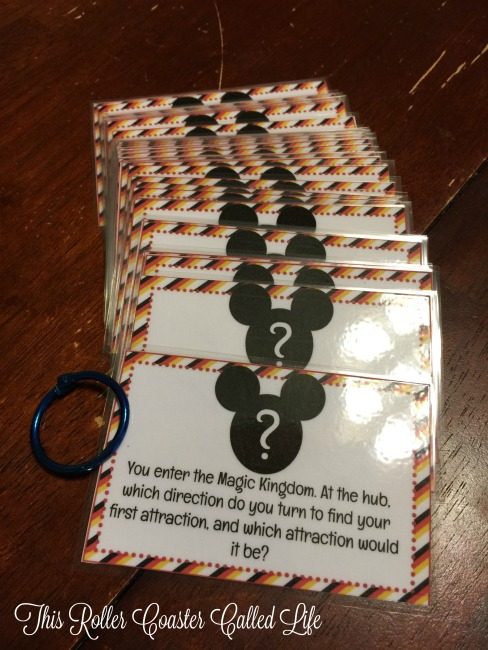 After laminating all the cards and cutting them out, I was ready to hole-punch each card and gather the cards together.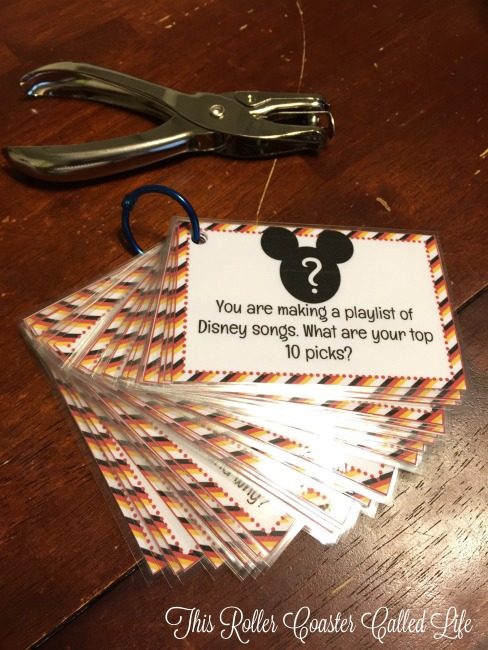 Now, these cards are ready to roll. Don't you think these would make a great cabin gift in a FE exchange?
The cards are also easy to clip to a bag or purse to take along on a trip or even out to dinner. What a great way to get the teenagers talking and not staring into phones, iPods, or iPads…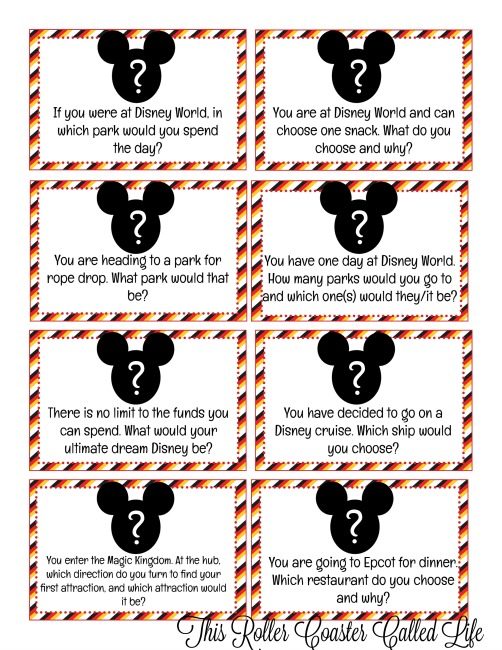 Here is what one of the sheets looks like. Are you interested in making your own cards for the road or for FE gifts? You can either download the PDF here or click on the graphic above.