Disclosure: This shop has been compensated by Collective Bias, Inc. and its advertiser. All opinions are mine alone. #InsideOutEmotions #CollectiveBias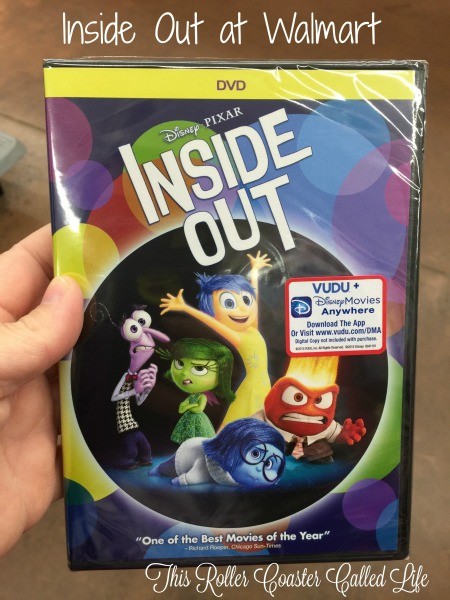 Inside Out and Emotions
When Inside Out was in the theater, we went to watch it as a family. I was really impressed with how well Disney dealt with the subject of emotions, not to mention the kids really liked it! So, when Inside Out came to DVD yesterday, I had to run to Walmart to pick up a copy to take with us on vacation.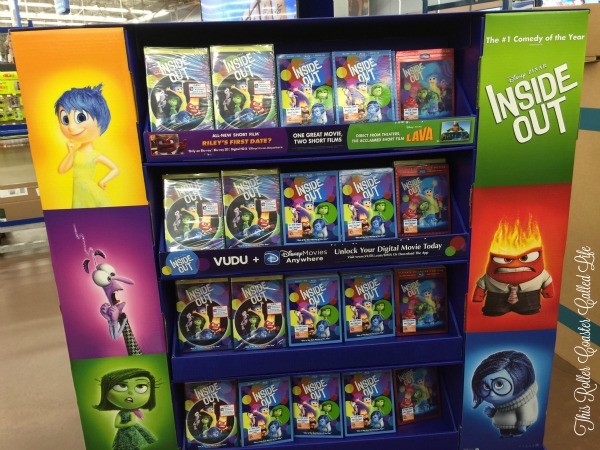 It was easy to find where to pick up the Inside Out DVD in the electronics section when I saw the display! When I took the DVD home, not only did the kids have to watch the movie right away, but they also were happy to have the download for their iPads to watch on the road during vacation. Oh, and don't forget to watch the short, Riley's First Date? Very funny!
At the beginning of the post, I mentioned that I like how Disney tackled the whole subject of emotions in the movie. It is a great way to help kids on the Autism Spectrum understand emotions a little better. Many kids on the Autism Spectrum have a hard time understanding and verbalizing emotions and what they are feeling. Inside Out gives a visual way to explain emotions.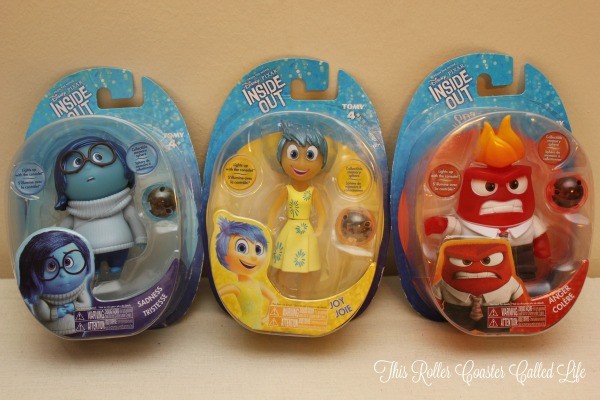 When Marvel Boy was younger, someone suggested taking wooden sticks, painting them different colors, and writing an emotional feeling, like anger, on each stick. That way, Marvel Boy could grab the stick that corresponded with how he felt. I never did this because I didn't feel it was visual enough for what he needed. Oh, how I wish Inside Out and these toys were available back then!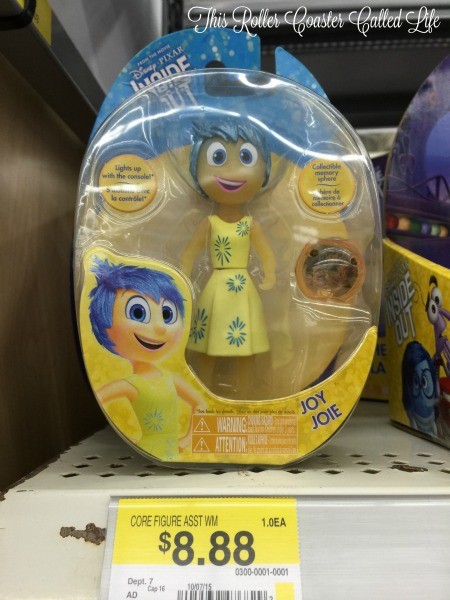 I found these Inside Out characters at Walmart in the toy section. The beauty of these character toys from Tomy is that it is easy to "see" the emotion each one displays in the movie!
Can't you see Anger's flames shoot out of his head as Disgust cuts the window of headquarters out to let Joy and Sadness back in? That's what is going to stick in the mind of a child, especially a child on the Autism Spectrum. Now, these character toys would be perfect in place of the sticks! This is the perfect way to talk with your child about Fear, Anger, Sadness, and Joy. Imagine your child who can't quite say he is afraid of something coming up to you holding Fear and how that could open a discussion to discover what your child is afraid of. Or, what about your child picking up Anger to let you know he is mad about something BEFORE having a meltdown?
I also like how Disney pointed out that memories are not just one emotion. Some memories are bittersweet, partly sad and partly joyful. Kudos to Disney/Pixar for tackling such a great subject!
Have you headed out to Walmart to pick up your copy of Inside Out on DVD?