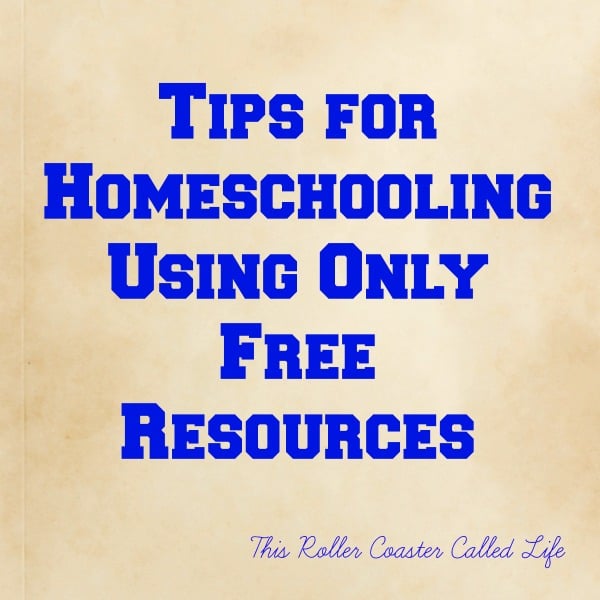 Tips for Homeschooling Using Only Free Resources
Although many families homeschool with the idea of saving money, the cost of homeschooling can truly add up. It is possible to homeschool only using free resources, but it will take some thought. I wanted to share my best tips for homeschooling using only free resources.
Borrowing Curriculum
If you have any friends in the homeschooling realm with the same aged children as your own, you might consider borrowing curriculum. Although some people feel weird about this, there's no shame in asking to borrow curriculum that would be sitting there otherwise. If someone is willing to let you borrow their curriculum, then try to be open to allowing them to borrow yours as well.
Free Resources Around Town
Consider using the library, museums, and other free resources around your town to help you homeschool for free. If you're a family who doesn't like being at home a lot, then this is a great alternative to being at home all the time. Living near a big city really opens up these types of opportunities. You will have to keep an eye out for "free days" to help you save money. You would not be saving much money homeschooling if you had to pay $20 tickets for everyone in your family.
You would be surprised at the amount of resources your local library has, not to mention the various free movies and magazines that can also be used to help in your homeschooling endeavors. Even having access to a free newspaper every day is helpful when homeschooling.
Online Resources
There's never been a better time to try and homeschool for free at home. There are tons of resources available to almost every grade level, but you really just have to do some hunting to see what works for you. Just a quick search in Google reveals tons of free resources for homeschooling online.
Homeschooling CO-OP
Although some co-ops do cost a small fee, it is an inexpensive resource for homescooling. Co-ops thrive off everyone pitching in together and working together to create a great homeschool environment. In most cases, communities have more than one homeschooling co-op, so if you don't feel comfortable in one, perhaps finding a different one is on the horizon.
Create Your Own Curriculum
There are several parents around the world that could not find any resources for their child, so they began to create their own curriculum. Easy Peasy is a great example of a mom who literally recorded everything she did during her children's homeschooling years. Now hundreds of other homeschooling families use her curriculum for FREE.
Is it possible to homeschool for free?
Yes! Keep in mind that if you use a curriculum like Connections Academy or K12, you are going to use what they provide learning wise, which could counteract the reason you want to homeschool. Using only free resources for homeschooling is more than possible, but you really do need to get creative.
What are some free homeschooling resources you have found to be helpful?