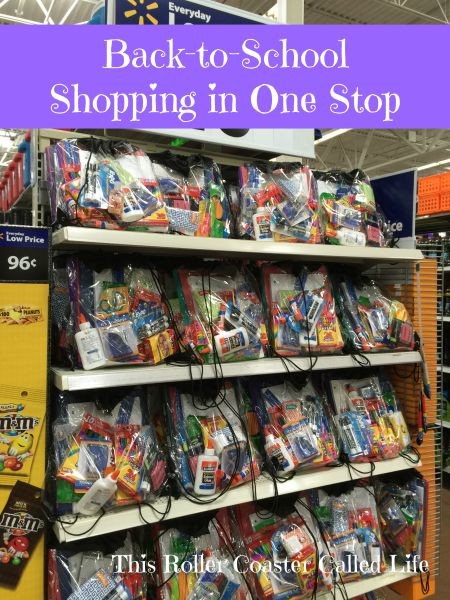 Back to School Shopping
Back to School shopping… Some people embrace it for different reasons. Other people dread running around to find all the different things needed to cover the supplies on the school list. Me? I LOVE back to school shopping. By the way, I think Walmart must have made all these backpacks that are already filled for those who don't like back to school shopping. The backpacks looked like they had everything that might be on a school list.
I don't usually need a lot of things, but I like going up and down the aisles with all the new products. I needed some highlighters, and I found several different types today. I had a hard time choosing, but I can't wait to try them out. [Yes, I am a pen junkie…]
Marvel Boy found these Minion notepads and just had to have them. How cute are these?
And look at all of these crayons? There were more crayons and colored pencils on the other side of the aisle. While we didn't really need new crayons or colored pencils to use right now, I did pick up some colored pencils for our upcoming road trip and crayons to use for our Fish Extender gifts for our cruise. Excuse me while I stock ahead for later…
Need a backpack or two? There was quite a variety. I'm sure that most kids would be able to find a good backpack in this aisle.
But, back to school shopping isn't just about school supplies… Right now, Marvel Boy has a cold, and his nose is running. He can't concentrate on his school work with his nose dripping, so part of our school shopping is making sure there is enough Kleenex on hand.
Does your school collect Box Tops? Box Tops are codes on certain products that are worth 10 cents a piece for your school. Do you see the Box Top on the Kleenex package above?
Right now, there are certain products at Walmart that have bonus Box Tops. Want to see which items have the bonus Box Tops?
Whether you are heading to Walmart for crayons and paper or Kleenex, underwear, or socks; it can definitely be a ONE STOP shopping trip for almost anything you might need for your new school year!
Are you looking forward to back to school shopping?