Heart Sticker Vase
Are you looking for a last minute Valentine's Day craft? Actually, the heart sticker vase is a really cute craft for any time and can be made with differently shaped stickers, but with the heart-shaped stickers, it says Valentine's Day to me. Are you ready to craft?
Supplies:
Jar
Stickers
Twine
Spray Paint
Start by putting the stickers on the jar. You can use hearts, like in this example, or you can use any other shaped stickers you want. I may make one using circles put together as a Mickey Mouse head.
Then, you want to spray paint the jar over the stickers.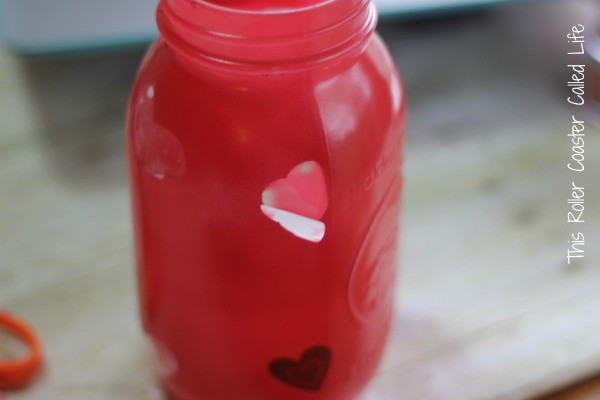 Then, the stickers need to be removed and twine should be wrapped around the top of the jar.
Isn't this a fun and easy craft? This would be cute with a tea light in it at night, or it would be a pretty vase with flowers in it.
What other sticker shapes would you like to try?