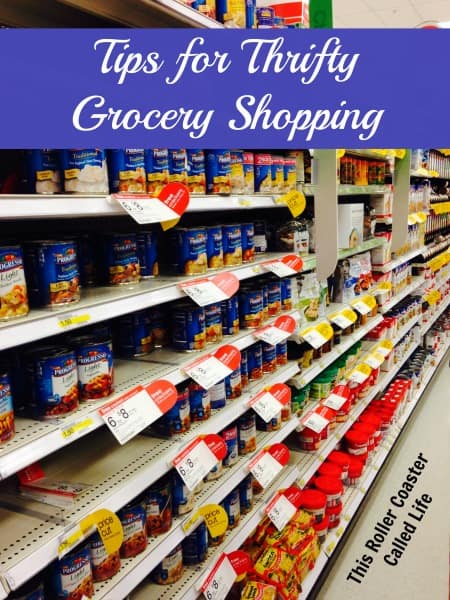 Tips for Thrifty Grocery Shopping
Grocery shopping is one of those things that must be done, but it takes up time and money. That's why it's important to make grocery shopping thrifty and fun. Are you ready to get a few tips for thrifty grocery shopping under your belt?
Plan it Out
You can't go to a grocery store without some type of plan. That's why you need to plan out every trip you make to the grocery store. It's best to write out a list, but if you don't write out a list, at least stick to the important aisles you need. If you get side tracked while grocery shopping, it's easy to go over budget, and nobody wants that!
Go Simple
When you head to the grocery store, things don't need to be complicated. Stick to the outside of the aisles, and you should be good. When you head to the middle of the store, you start getting to the processed grocery items, which can add up really quickly.
Make Your Own Food
Did you know you don't have to buy every single thing you need to consume? Take the time to learn how to make some of your own food items. Bread is one thing you can make from the comfort of your own home, and it's very inexpensive to make. Also, it can be fun to make. Just get the kids to help out. Think about other food items you can make and store right in your own cupboards.
Make Smart Choices
When it comes to thrifty grocery shopping, it's all about making wise choices. Think before you buy. Don't go out on a whim and spend every dime you have on a spontaneous shopping trip. Don't go on an empty stomach. Clip coupons, check sales, and go with what you need rather than what you want.
When it comes to being thrifty at the grocery store, it's all about thinking things through. You don't need to be an extreme couponer to be a thrifty shopper.
What is your best grocery shopping tip?