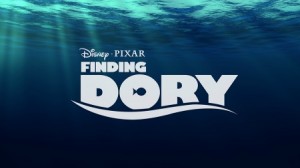 In case you hadn't noticed, we are BIG Disney/Pixar fans here!  Just about every movie is a favorite, and if you asked what our ultimate favorite is, we would have to just say, "All of them!"  So, we were happy with the great news, today, that the sequel to Finding Nemo is in the works.  While many of us diehard fans waited for a long time for this, I'm sure that it seemed like so much longer to Ellen DeGeneres (voice of Dory).
"I have waited for this day for a long, long, long, long, long, long time," said DeGeneres. "I'm not mad it took this long. I know the people at Pixar were busy creating 'Toy Story 16.' But the time they took was worth it. The script is fantastic. And it has everything I loved about the first one: It's got a lot of heart, it's really funny, and the best part is—it's got a lot more Dory."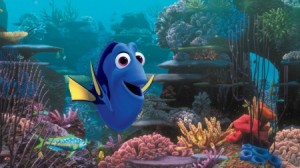 Finding Dory is set to take place in the year after the events of Finding Nemo as Dory meets up with her loved ones and learn a little more about the meaning of family along the way.
When I showed the kids about Finding Dory, they were jumping up-and-down.  While we have a long time to wait until it comes to theaters (November 25, 2015), I'm sure that there will be many trailers and teasers put out to make the wait more bearable.  To keep up with updates, you can follow Finding Dory on Facebook.