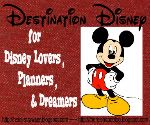 So, I'm playing catchup for a couple of days. Today, I'm joining Heidi at Rambling, Reflections & Reviews with the letter "F" (and catching up on "E").
"E" is for…
We usually only get to see Pooh and Tigger, so the kids were really happy to get the chance to see Eeyore on our "Christmas" trip last year.  I put "Christmas" because we actually went in mid-November just after the decorations went up.
I don't know why, but I just love this lamp post with all the elephants on it.  The first time I noticed it was when we went on the Storybook Land Canal Boats during the fireworks.  Our CM stopped the boat right near this lamp so that we could see the fireworks.  What a cool place to view the fireworks!
 Engine – Ears Toys (now behind construction walls) can hold DS8's attention for a very long time.  He loves to look at the toys, especially, the potato head pieces.
I guess the Golden Gate Bridge (Disney California Adventure Park version) is now extinct.  I know that some people didn't like it, but our family will sure miss it.
"F" is for…
At the time this picture was taken, Dumbo (the flying elephant) wasn't flying.  We had just gotten off after a very sluggish ride, and I guess he just needed to rest before flying again.
I always love to look for the four leaf clover in a bugs land.
Whenever the fireworks fall like this, DS8 can be heard repeating, "Firework dust, firework dust, firework dust."  He thinks that it is like pixie dust falling from the sky.
But the most important thing about Disney Parks is that they are FUN!