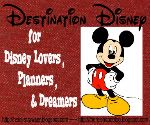 I'm linking back up with Heidi this week this week as we contemplate the letter "B".  With recent trips, the letter "B" means back-to-back.   We were fortunate enough to upgrade our November tickets to annual passes and take the kids back in February.  These are some of the "B" things that we saw.
We were happy to be able to see some of the Disneyland Christmas decorations after having seen Walt Disney World's decorations the year before.  The following picture contains some of the big bulbs that we saw when we entered a bug's land.
We also saw Donald Duck's boat in Toontown, all decked out for the holidays!
DD11 loved the time that she spent in the Beast's Library!
DS had a great time participating in the Operation: Playtime! featuring the Green Army Men beating their drums.
One of the highlights of that trip was our ride on the Lilly Belle.  This is the parlor car that was named for Walt Disney's wife Lillian.  It is a beautiful car and has been lovingly restored.  All we did was to ask at the Main Street Station if we could ride.  They looked at their schedule and told us what time to come back.  We were thrilled to find that we ended up with the same ride time as a fellow homeschooling family that we were supposed to meet that afternoon.  We all had a blast!
We loved seeing many balloons along the way.
On our next trip, we got to celebrate a birthday with a beignet.
We also got to see a billy goat while riding Big Thunder Mtn. Railroad…
and visit with one of DS8's favorite characters, Buzz Lightyear!
I hope you have enjoyed our "B" photos for the week and will join us next week as we turn to the letter "C"!